We congratulate Linda and Gnista for your achievement in the Swedish Championchip Final for obediencedogs!
WOW! :) You Rock!! :)
**14th place**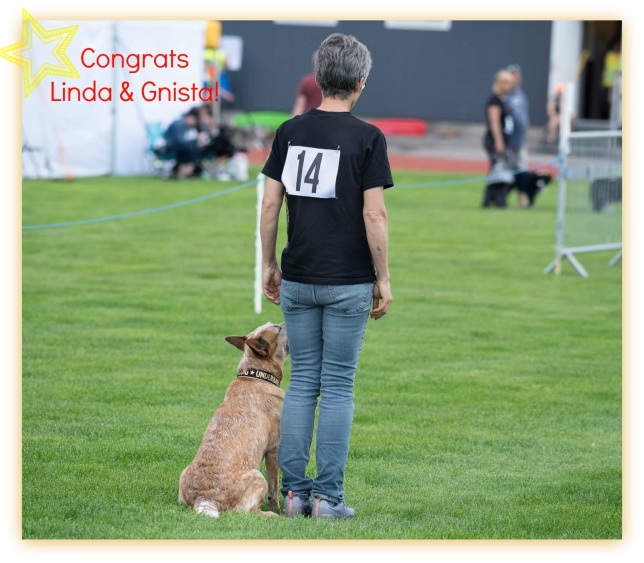 Welcome To Allberound's kennel!
My name is Beatrice Semmelhack and started this kennel 2011.
My first acd was, Bushbug's Deep Minnow "Dessie" who is the dam of my A, B &
D-litter (20080423-20170314)
I have two cattledogs in the house, Allberound's Allegiance-A "Acie" and Allberound's Gleeful Gin "Gin". Acie has two litters, the C & G-litter, Gin is still a young little bitch!
My goal as a breeder is to produce healthy and typical Cattle Dogs with a great workability and Exterior.
You are most welcome to look around and don't hesitate to send me an email if you have any kind of questions & please leave a small mark in my Guestbook, that would be very nice! :)

Cattledog are active dogs! I only sell puppies to active homes!
I expect that the puppies will be x-rayed (hips + elbows) and I also want them to do the mental description (MH)