Welcome To Allberound's kennel!
My name is Beatrice Semmelhack and started this kennel 2011.
My first acd was, Bushbug's Deep Minnow "Dessie" who is the dam of my A, B &
D-litter (20080423-20170314)
I have two cattledogs in the house, Allberound's Allegiance-A "Acie" and Allberound's Gleeful Gin "Gin". Acie has two litters, the C & G-litter, Gin is still a young little bitch!
My goal as a breeder is to produce healthy and typical Cattle Dogs with a great workability and Exterior.
You are most welcome to look around and don't hesitate to send me an email if you have any kind of questions & please leave a small mark in my Guestbook, that would be very nice! :)

Cattledog are active dogs! I only sell puppies to active homes!
I expect that the puppies will be x-rayed (hips + elbows) and I also want them to do the mental description (MH)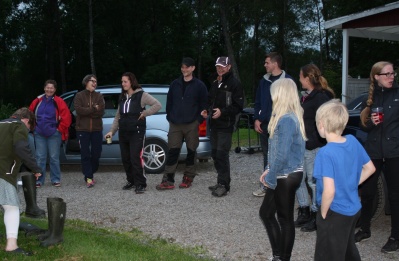 Allberound's Fabulous Four "Diesel"
född: 20160421
SÖKER NYTT HEM!
Då husse blivit sjuk så har Diesel kommit tillbaka till mig.
Diesel är en underbar kille, trevlig och mkt gosig, han är lyhörd och har bra vardagslydnad. Han är ingen problemhund, behöver dock lite "gå fint i koppel" träning och han vaktar en del när han tycker att han behöver (inget jag märkt av än men det finns nog där)
Han är än så länge oröntgad, men det kommer att göras snarast..
En bra kille som behöver ett hem där han får arbeta!
Kontakta mig, Bea, på 0760491058 om du vill veta mer