KORAD Allberound's Bamming Blinca
Blinca lives with Helen in Eskilstuna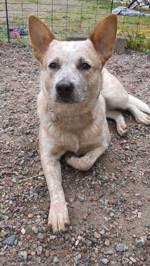 Correct bite, all teeth
Baer-tested= Bilateralt hearing
HD: A/A
ED: 0/0
MH (mental description): Yes!!
MT (mental test): Yes! 362p

Shows:
17/8-2013, 8 month old, HP & BOB puppy
Breed specialty 08/10/2014: Ecxellent
Nora 14/05/2015: Very good
Norrköping 07/06/2015: Excellent, CAC, BOB
Örebro 4/07/2015: Excellent

You can see videos on Mh and Mt under "My dogs" and click on Blinca!!

Blinca is Dam to our F-litter!